Really Kim? Hired professional for your makeup to only look in the mirror and disapprove?! You
TAKE OFF
that make up to apply it again
yourself
, look in the mirror and
APPROVE
then?! See why I am so upset inside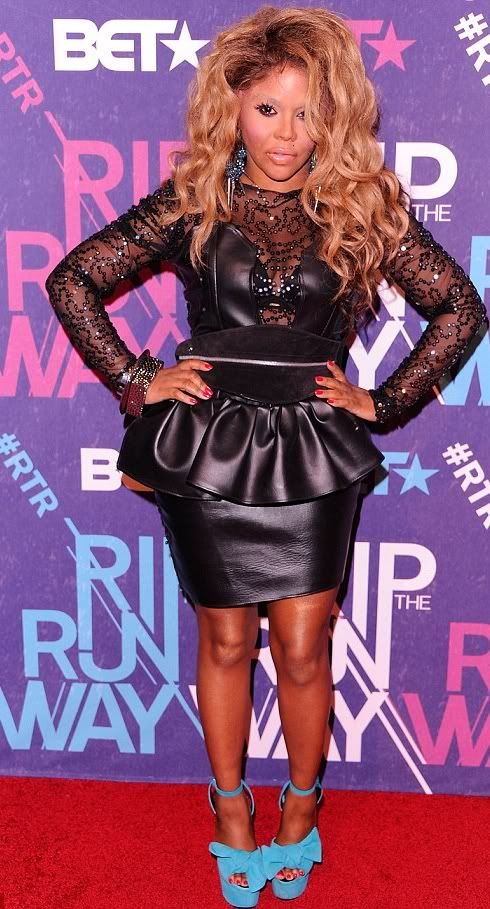 On the red carpet for BET's Rip The Runway, Lil' Kim made a huge appearance performing "Crush on You" and "Its all about the Benjamins" and "If you love me".
I'm going to be honest, I didn't watch Rip the Runway for my own reasons. As for Kimberly - no hunny this one was a miss for me. You need to get help and I say with love and support. What people fail to realize is that the music industry is a VERY shady industry that will turn normal people with "everyday" concerns and insecurities into individuals we barely know or recognize through straight manipulation and pressure. I don't know what is going on in her personal life so I will give her the benefit of the doubt but bottom line is this: there is no way that the people who

love

me would allow me to step out looking like crazy Sue in a sparkly dress regardless of day, career, and/or event!
I am still sure that the crowd was thrilled but I think I'm going to retreat and have a 90's night, play some music and reminisce...
*sigh*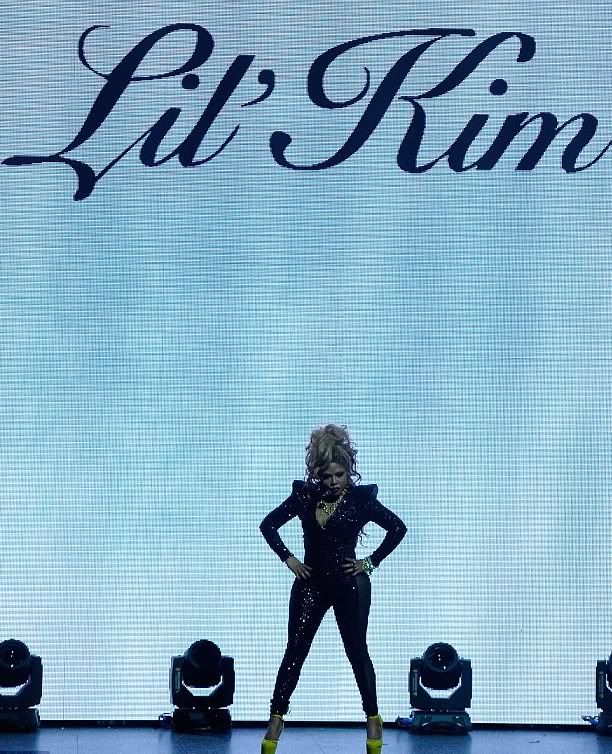 Side note: Kim's yellow pumps are on fire! Apparently they are made by Michael Antonio, Platform Pump for $125. Quite a deal for such a sexy shoe if you ask me :) Thanks
NiecoleBitchie
for the tip! Below is a snippet of Kim's performance captured by a fan at Rip the Runway. Peep the video below.