Whitney Houston

, 48, passed away on Saturday, February 11, 2012 in her dressing room while prepping to perform for music exec Clive Davis party. Whitney Houston was the main inspiration for many artists/entertainers of our time. One of a kind, she will be missed. But folks, let's be real! There's just some stuff I need to get off my chest!
I don't appreciate the idiot that decided to go on with the party because, from what sources state, Whitney's body was still in the hotel room as the party carried on (some guests at Clive Davis' party were jolly, others sorrowful and overcome by the news).
I also do not appreciate her daughter

Bobby-Christina

,18, could not see her own mother. Don't get me wrong, I'm sure she would of gone into a state of shock anyways, but there is no way that anyone can deny me access to MY mother and I take that lightly! That's why I'm glad she told off those officers! I really hope they investigate and REALLY look into this because its all too bittersweet that we lost our Whitney the night she was set to perform and a day before the Grammy's. But My heart goes out to her and her family.
Read what has been reported about the singer's death under the jump.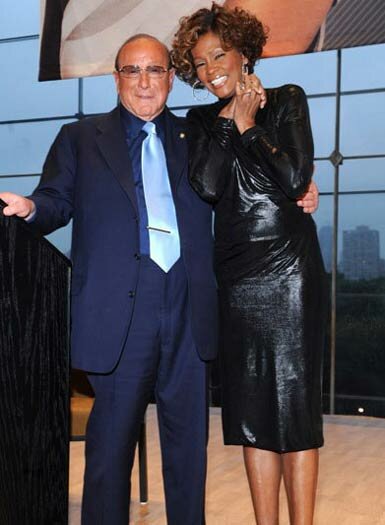 TMZ reports the sad details of her death:
According to our sources, her stylist, hairdresser and two bodyguards were among the people in the room at the time. We're told they became worried about Whitney because she had been in the bathroom for over an hour and it was time to start getting ready for the Clive Davis party.
Our sources say they began to knock on the door and there was no answer.

We're told the hairdresser, who is female, went in to check on Whitney. She immediately screamed and, according to our sources, one of the bodyguards came running in and pulled her out of the tub.
We're told Whitney's face was below the water and her legs were up … like she had slid down the back of the tub.
According to our sources, her body was very cold and the bodyguard attempted CPR. That's when hotel security was called.
No need for me to write about the accomplishments of Whitney Houston its not necessary to state. She was one to the great legends of our time, may she finally rest in peace.