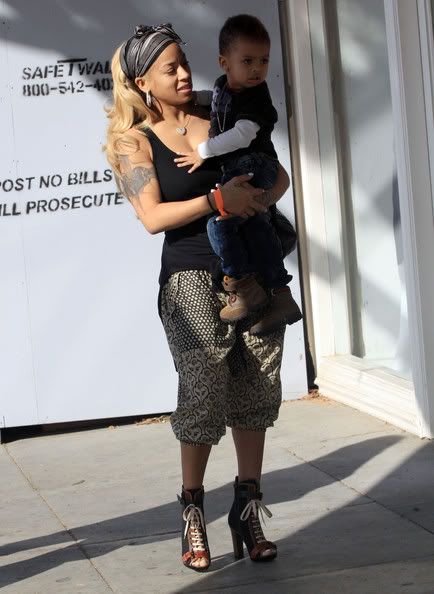 Hey Keyshia! Keyshia Cole and her son Daniel Jr. were pictured shopping it up in West Hollywood yesterday afternoon. Too cute. It looks like Keyshia has really took out the time for motherhood. I wonder if others are going to follow suit...
See more pictures after the jump!
Those shoes are hot Keyshia!
Glad she's keeping it real again, was starting to get worried..